Freshwater pearl prices have seen an upward trend this year due to tight supply in Zhuji, Zhejiang Province, which produces 75 percent of the world's freshwater pearls, local Chinese official newspaper Qianjiang Evening News reported recently.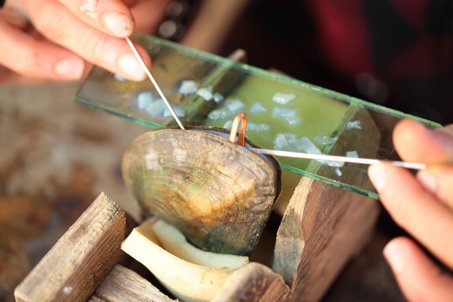 In 2010 and 2011, Zhuji produced about 3,000 tonnes of pearls, respectively, while the number declined to 1,500 tonnes in 2013. Production volume this year is expected to reach 1,200 tonnes, according to statistics compiled by the Zhejiang Professional Association of Pearls (ZPAP).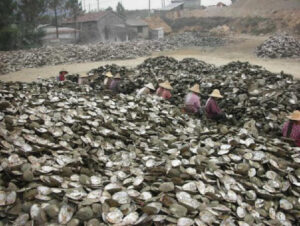 Pearl wholesale prices in the city increased by more than 30 percent this year over the previous year, one salesperson told the newspaper. A strand of 9mm to 10mm pearls recorded a 67 percent surge in wholesale price this year alone, going from RMB 300 (about $49) to RMB 500 (about $82), the salesperson said.
Pearl jewellery retail prices at China Pearl and Jewellery International City, a pearl trading centre in Zhejiang Province, have grown 30 percent from September to November 2013, the report said. Price for non-graded, freshly harvested pearls also increased about 40 percent this year compared with the same period last year, Zhao Xinguang, secretary general of the pearl association told the newspaper.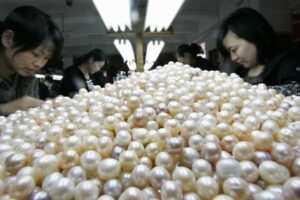 Zhuji, China's biggest pearl production base, has more than 2,500 pearl farmers and manufacturers, according to Qian Hongfei, deputy secretary general of the association, who was quoted in the report. Zhuji's pearl industry generated RMB 10 billion (about $1.64 billion) in revenues in 2012.
"Before 2008, 75 percent of pearls in Zhuji were exported; but the export volume has dropped greatly after the global financial crisis, which has led to sharp drops in pearl prices. Pearl farmers therefore started to undersell their mussels, which resulted in several pearl farms going out of business. Only the major ones survived," Qian told the newspaper.
Tighter production will become most palpable this year as the city enters its pearl harvesting season after five years of farming.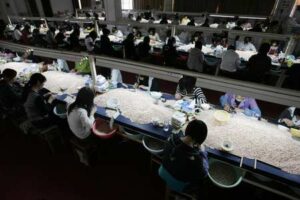 "It takes four to six years before you make your harvest. This year happens to be harvest season since 2008. This is why this year's production is small," Qian explained.
Condividi su: