Since always akoya pearls under the Mikimoto trademark are true examples of absolute beauty and perfection, an evaluation example for all the other pearls in the world; this very same concentrate of perfection and elegance has won over many celebrities and the famous necklace owned by Marylin Monroe is a perfect example.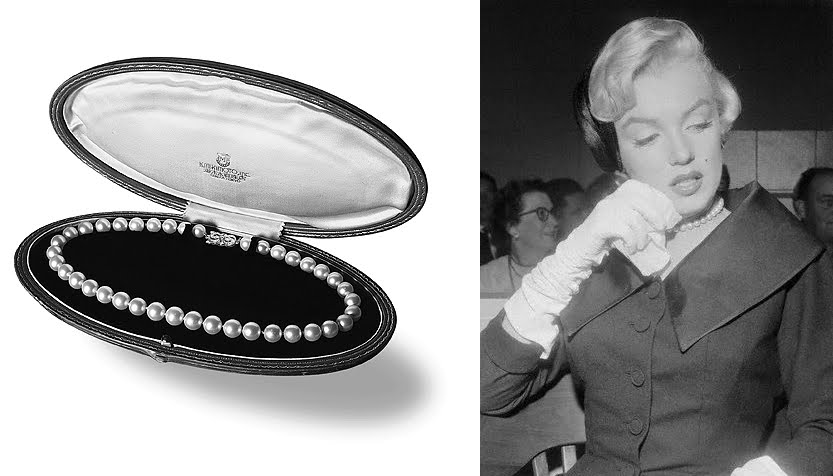 Although one of Marylin's most famous songs said "diamonds are girls' best friends", this magnificent necklace was infact one of the most beautiful (and true) pieces of jewellery the woman has ever had, a high jewellery piece as simple as loaded with feelings linked to her marriage and one of the happiest period of her life.
Gifted to her by her second husband, the worldwide famous baseball player Joe DiMaggio, during their 10-days honeymoon in Japan in 1954, this gorgeous necklace is made of 44 akoya pearls which extend on a 16 inch strand, crowned by a gold clasp with the Mikimoto trademark. Even though the marriage lasted only nine months, the star still wore it during the day of the actual divorce, happened in Santa Monica, California.
After being donated from the same star to her drama coach Paula Strasberg, the jewel has been handed down to her daughter which has finally decided to bring it back to its original place, the Mikimoto shop in America: since 1998 Mikimoto (America) Co, Ltd. has exibited this necklace in many countries thanks to the world itinerant exibition supported by the Natural history museum of New York.