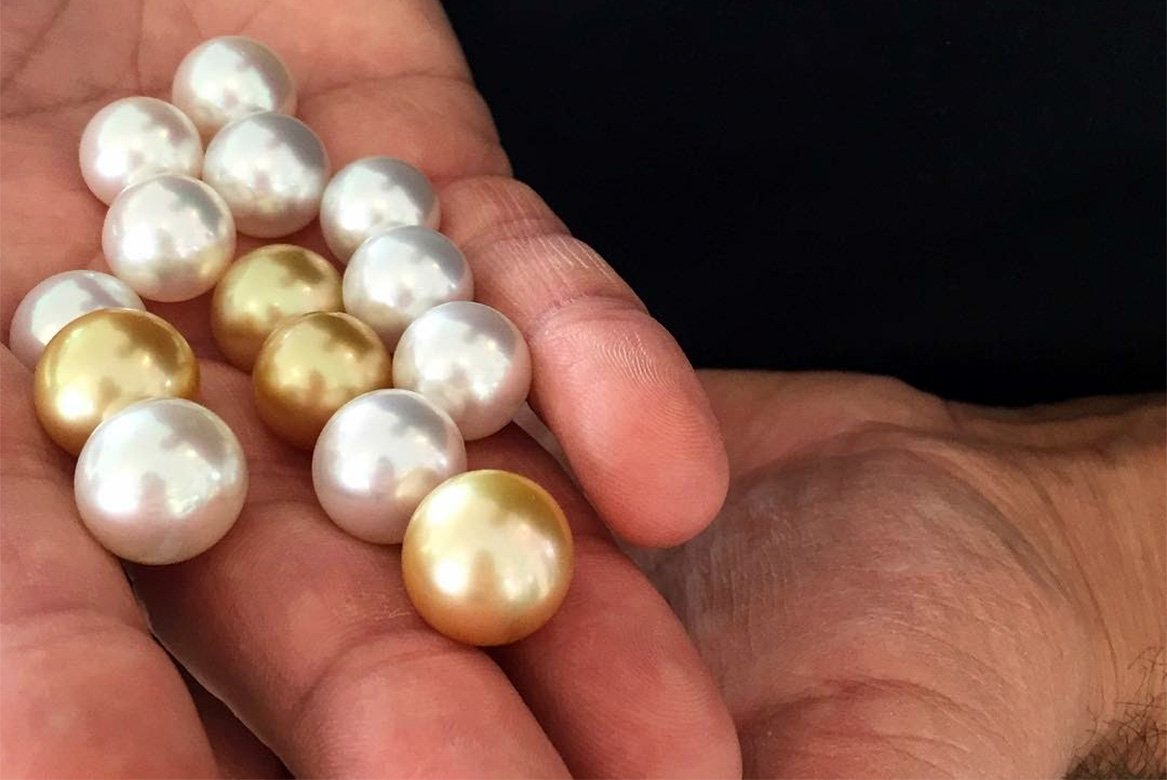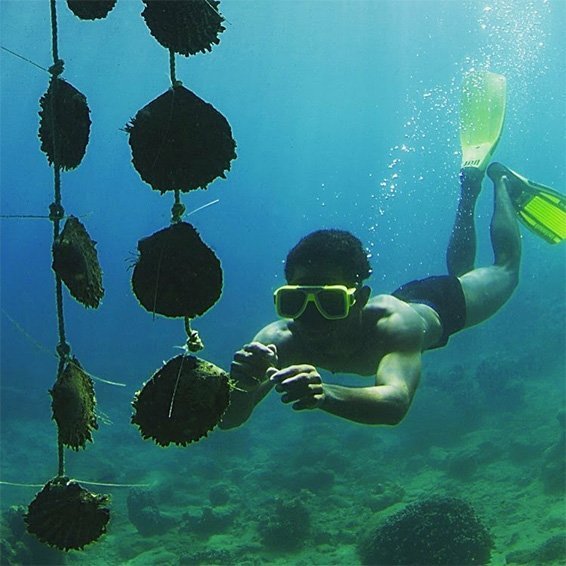 The intensity of the colour, the large size, the limited area of cultivation and the long period of growth are the characteristics that make the pearls of the South Seas among the rarest gems in the world.
Available in colours ranging from white to intense gold, these pearls are appreciated by the most demanding public, by collectors and designers worldwide.
The oysters that produce them can have silver lips, and usually generate pearls ranging from white to silver up to grey/blue while the variety with golden lips produces colours such as cream, champagne up to very deep, rare and precious golden shades called  '24 carats'.
Where they come from and how they are produced?
The pearls of the South Sea are today cultivated mainly in Australia, Indonesia and in a small percentage in the Philippines.
They grow in the varieties of the golden and silver lips of Pinctada Maxima, the largest pearl oyster in the South Seas.
It is a delicate organism, sensitive to diseases and stress, which is why the production of these gems is limited.
Wild oysters mixed with farmed oysters, however, maintain the healthy supply and the sources are now strictly controlled by local government organizations, to guarantee the long-term ecosystem and sustainability of maritime areas.
Their growth period is about 2-4 years and since natural colours are so rich and beautiful, after harvesting they are simply washed and cleaned to highlight their natural brightness.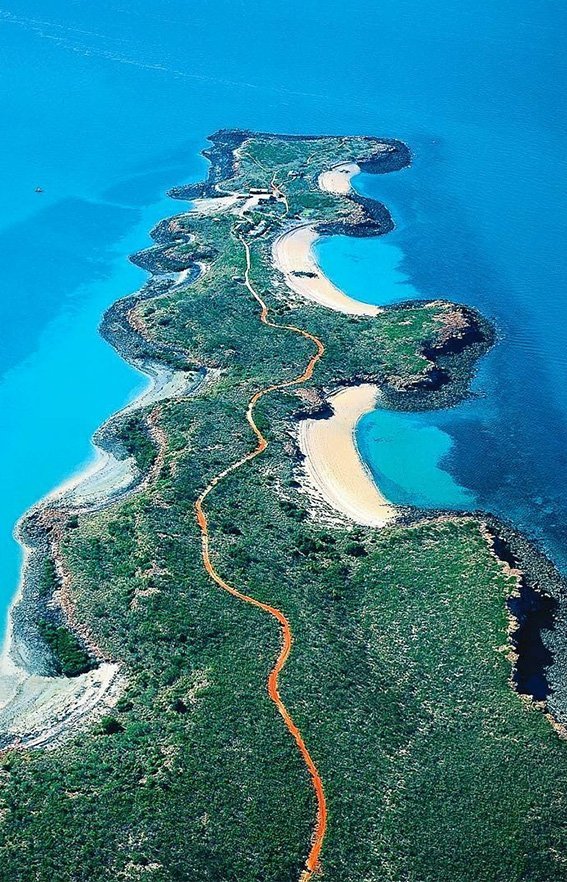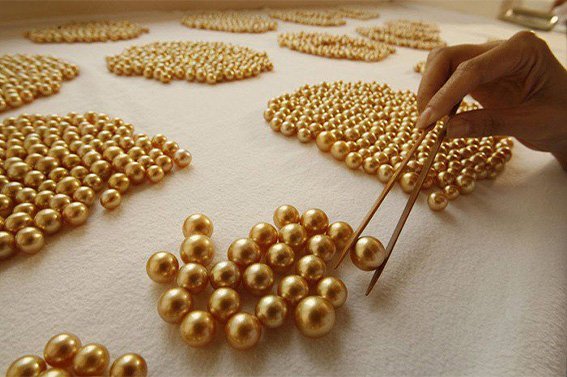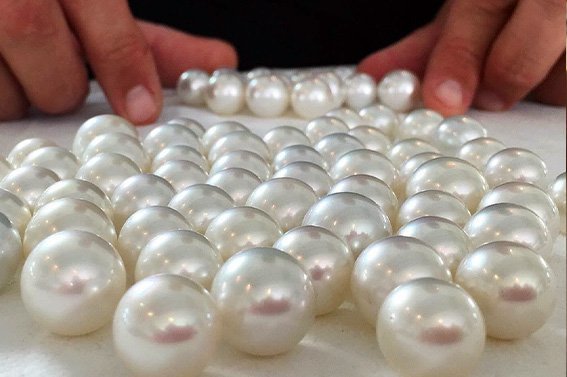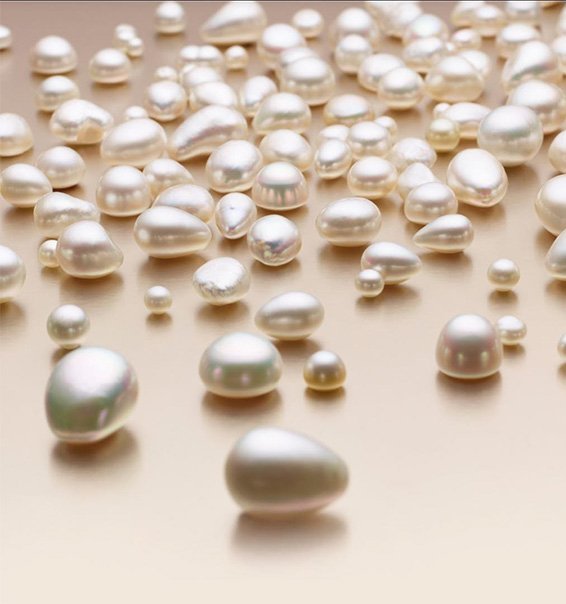 Soft and Luxurious.
The shine of the South Sea pearls is usually soft and their warm and golden tones are completely natural.
Only a small percentage of these extraordinary gems is round and for this reason, uniformly spherical pearl necklaces are considered rare and precious.
These beads are rather large available from 9 to 20 mm with an average diameter of 12-13 mm and tend to have very thick mother-of-pearl.
Also due to this reason, not all of them are perfectly spherical. In a typical harvest, we will find teardrop, buttons and baroque shape pearls.
Classic Taste But Not Only.
Of all the varieties of pears grown on the market today, the South Sea pearls are among the most desired. A perfect pearl of golden South Sea pearls in a large size can be sold for over $ 100,000.
These gems have an extraordinary shine, a soft reflection due to the large platelets of aragonite that form the pearl.
So consider them a rarity when you evaluate their purchase or when you receive them as a gift!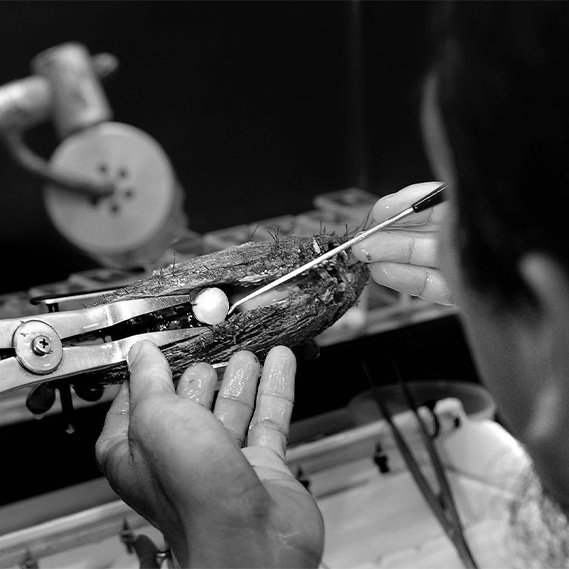 Discover the jewels with Pearls of the South Seas