Perfection, elegance, mystery: these adjectives partly define the beauty of the legendary Baroda pearls, one of the most important pearl necklaces – originally with 7 strands – in the whole world, a priceless treasure of natural pearls that once was part of the Baroda treasure dated to the Mughal times.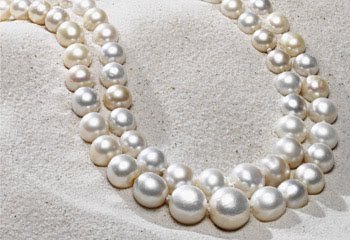 Along with the Baroda pearls carpet, dated 1865-70 and ordered as a gift for the grave of the prophet Muhammad, and the 3 strands diamond necklace, these pearls were worn by the Maharaja Pratapsingh Gaekwar along with his dear wife Sita Devi, a great admirer of antique jewellery.
But, when we talk about the Baroda pearls in this field, it is surely referred to the two strands necklace with 68 perfectly graduated pearls and diamond clasp by Cartier; whereas from the fourth to the seventh strand of the original necklace, with ring and brooch, were sold by the auction house Christie's for $7,096,000 in april 2007 in New York.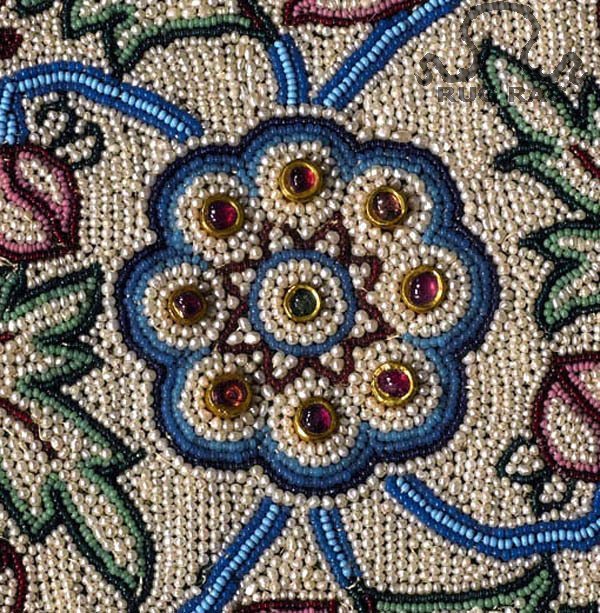 Pearls like these rarely appear on the market, and particular type characterized by astonishing beauty and perfection has definitely taken the name of the most famous ones.
In november 1999 Christie's action house of Geneva sold a single strand of 41 magnificent pearls, belonged firstly to Marie Antoniette queen of France then to Barbara Hutton heiress of Woolworth, for $1,450,000. 5 years later the same auction house has then sold another nekclace, this time a two strands one with 82 pearls, for the impressive price of $3,128,520.
Condividi su: