A tattoo carved in a black pearl of Tahiti!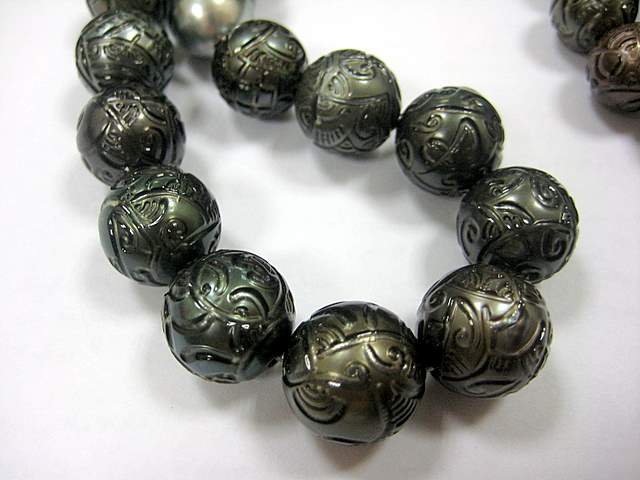 The pearl is already a natural artwork and then for some, these particular products can appear an outrageous affront to elegance and preciousness of pearl, but the creativity of artists for this jewel make it even more refined and charming… Observing it you will notice that drawings reflect the light wonderfully, enhancing the colors and the depth of mother-of-pearl.
The Thaiti pearl, well-known for its unique sheen, has a thick layer of mother-of-pearl, and it is what that allows a carving of about 1 mm in depth.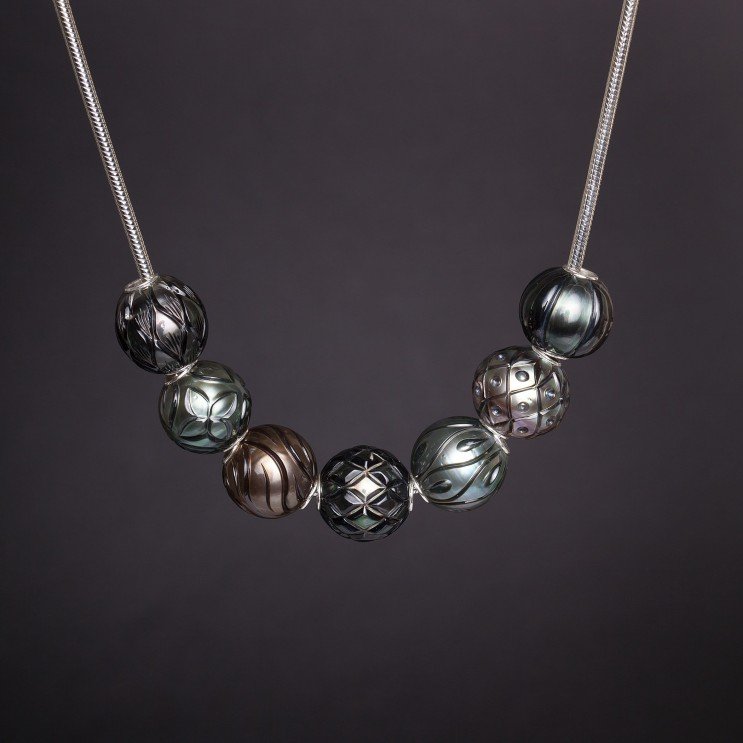 These sculptures, with elegant tribal motifs, inspire to the traditional polynesian french tattoos, in particular of the marquis islands; they often represent the nature like the sea waves, or animals like turtles, rays and lizards.
The carvings are crafted by qualified skilled tattoo artists, who hand down this tradition for generations. Every design is unique.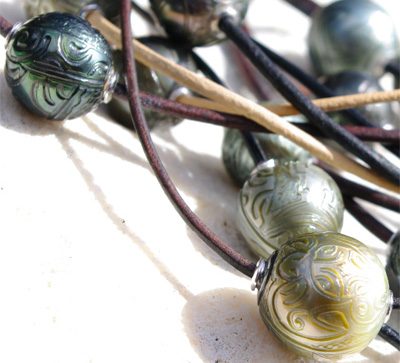 In the past, the most of carvings was made on low-value pearls, with the purpose of hiding the imperfections and improving the quality, but the pearls used today are definitely precious and refined.
A well-known company has developed a particular technique to obtain even more refined pearls. Galatea, this way is called, creates the pearls putting precious stones inside of the oyster instead of mother-of-pearl. once carved, the pearl will reveal the glares of the unusual core.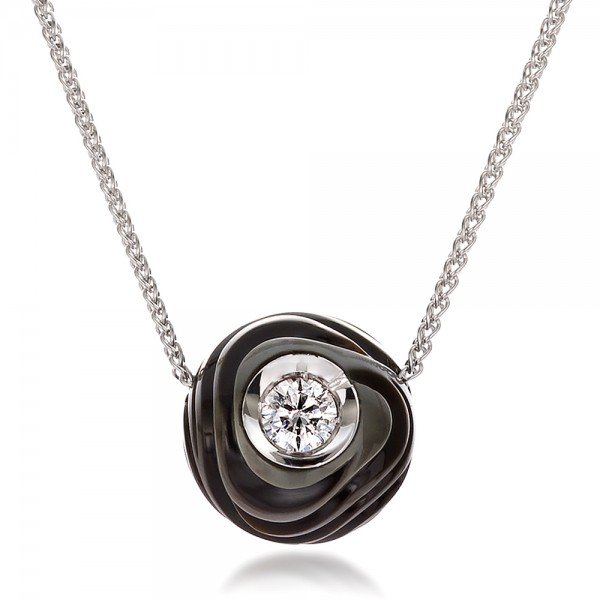 Genisi Pearls always looks to the world of pearls to 360 degrees and also takes into account the use of these techniques to innovative jewelry, while remaining true to the originality and uniqueness of these precious gems.
And what do you say? Are you ready for these innovations?
L. R.