The beautiful Mikimoto necklace with baroque keshi pearls and diamonds in 18k white gold.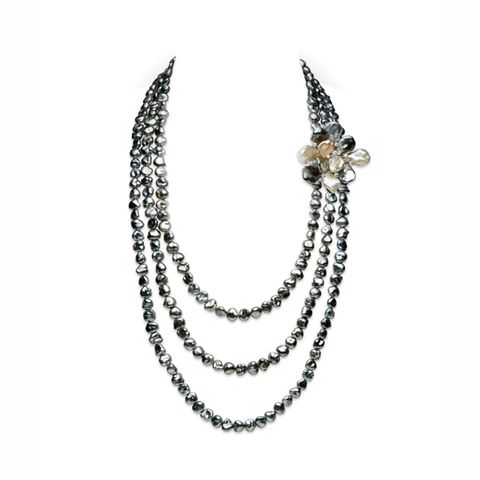 At the beginning of the last century when cultivated pearls were first being collected, the Japanese found inside oysters very small pearls that they called "Keshi", which in their language means "Poppy", obviously referring to the poppy seed and its very small size. In general the diameter is 2-8 mm, but on rare occasions they can reach up to 18 mm in diameter and 5 grams in weight.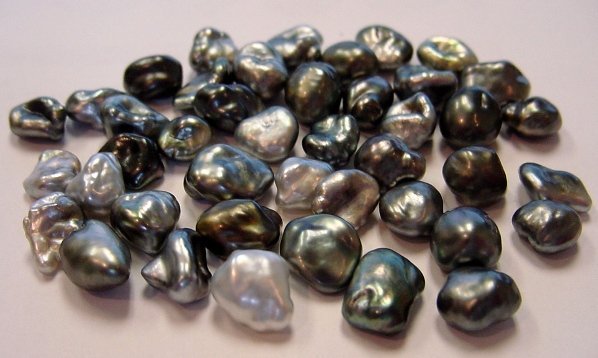 The Keshi are "baroques", almost never spherical and in a wide variety of shapes and colors. These are non-nucleated pearls, produced accidentally and made completely of mother-of-pearl.
For this reason Keshi pearls are not considered natural pearls, but a by-product of the cultivated pearls because they are not produced by nature but only during the cultivation process. They can be created both in an environment of fresh water as well as salt water.
These days Keshi pearls are increasingly rare. The pearl cultivators of Tahiti and Australia inspect the farmed oysters with X-rays to find those oysters that have expelled the nucleus. And when they find these, they re-nucleate them before the mollusk can produce mother-of-pearl to generate the Keshi pearl. For this reason Keshi pearls are always more rare and expensive.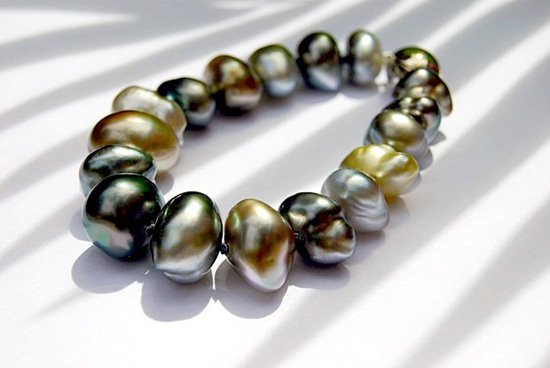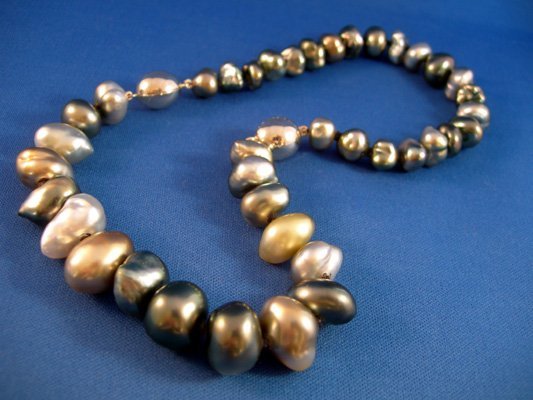 These very special pearls are increasingly in demand and Genisi Pearls could not disregard this demand.
Soon splendid jewels will be available with particularly interesting colors and shapes that will be able to satisfy the requirements of every one of you…men included!
L.R.
Condividi su: