Many oyster are havested exclusively for the precious treasure they bear inside themselves and the Pinctada radiata ones are an active part of this group of pearl mussels. Commonly called Atlantic pearl oyster or Gulf pearl oyster, this specimen is highly common in the Indo-Pacific ocean area, from the far north in Japan to the far south in Australia.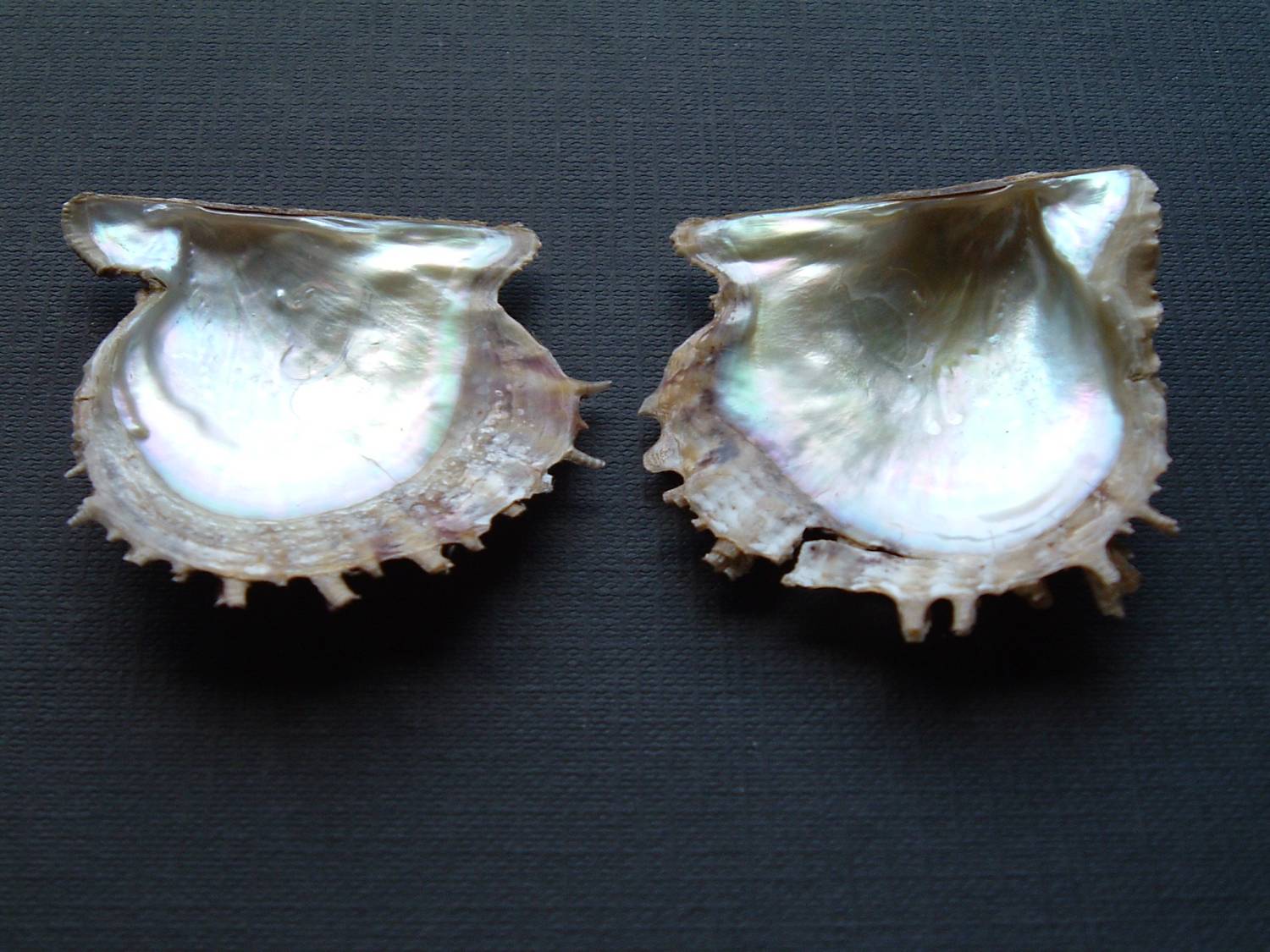 Mainly harvested in Qatar and the Barhein water, the Pinctada radiata has a square shaped form, thin and almost compressed with marked growth circles on the outer and superior surface of the shell; beside its peculiar form, this bivalve has particular shades of color on its surface too, dark brown and red, creating darker areas on the chalky shell. This invertebrate usually attaches itself to solid structures like wrecks or rock between the 5 and the 25 metres in depth.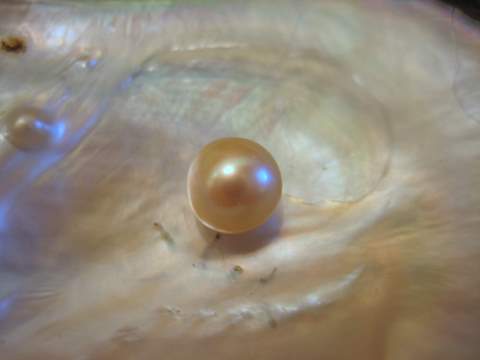 The inner part is usually of a delicious cream color with shades of silver, pink or even green and the pearls produced by this mussel possesses the same tones, having in common the very same mother-of-pearl which covers the inner walls of the shell; the Pinctada radiata is commonly widespread thanks to its extraordinary ability to adapt in subtropical environments as long as to survive in polluted waters.