Every day can be right one to make a great discovery and the protagonists of this finding, some French researchers, know this very well: during the excavation these researchers from the Laboratoire Archéologies et Sciences de l'Antiquité have brought to light the most ancient pearl in the world.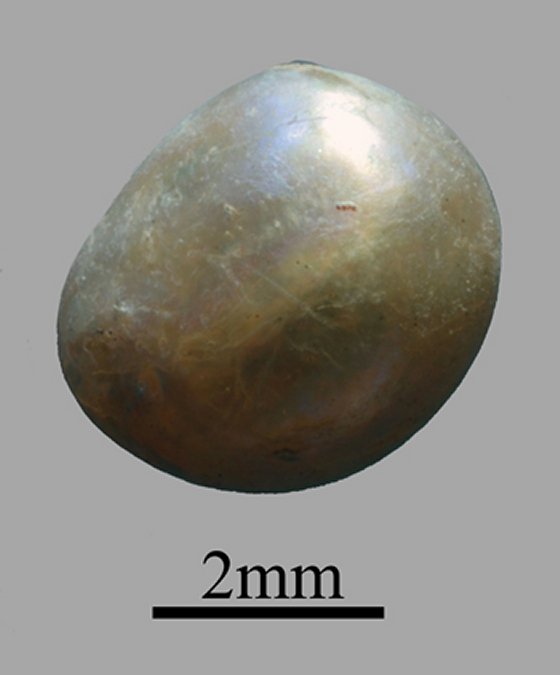 Discovered in the Emirate of Umm al Quwainn in a Neolithic site, this extraordinary pearl have been dated with c-14 between 5547 and 5235 b.C. and this have totally supplanted the idea that the oldest one was the Jomon pearl, 5000 years old, discovered in Japan.
"Gemologists and jewellers have always shared the belief that the most ancient pearl was the prehistoric Jomon one, found in an archeological site in Japan. This finding, done in the south-eastern coasts of Arabia, has prove them wrong." said Vincent Charpentier, Sophie Méry and the other colleagues of the French Foreign Ministry on the Arabian Archaeology and Epigraphy journal.
This discovery has not only brought to light this pearl of enormous importance, but also costumes and traditions of the populations which once inhabited these areas: the origin of the pearl fishing has most probably begun in these regions of the world for both aesthetical and cerimonial reasons, giving the tangible proof that pearls weren't fished only in the Persian Gulf but also in the Indian Ocean (Oman Sea and Arabic Seas off the coasts of Oman).
Condividi su: