Nature and its miracles can be watched every day in a blooming flower, a growing tree or the flowing water, but some extraordinaries creations have to be found by pure case like this magnificent and singualr pearl, which bears the word "Allah" engraved on its surface in arabic letters.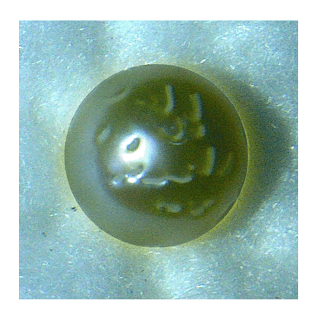 Found in the Sea of Bahrain, this beautiful pearls was immediately certified by the Kingdom Of Bahrain's Ministry of Industry & Commerce Gem & Pearl Testing lab, clearly attesting that this is a natural pearl (button shaped, with a cream color and 6.1mm in diameter), renamed "Miracle of Allah" thanks to its particular features.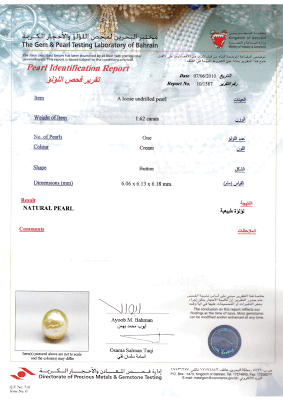 The same owner – which prefered to stay anonimous – was initially sure that the pearl was hand carved, but, after the control analysis, the carving was declared "as natural as the pearl itself". "It is a blessing of God that these valuable things come out from the sea, and it is His Providence that for the satisfaction of the aesthetic taste of the creatures whom He had blessed with the taste for beauty and the lout and longing for adornment, He created all sorts of these beautiful things in His world" said the same owner of the pearl.