Nature is able to create wonderful things, which men have often the privilege to enjoy: the creation of a pearl is an extraordinary thing itself, but sometimes nature surpasses herself and gives birth to the most excellent examples of beauty and value.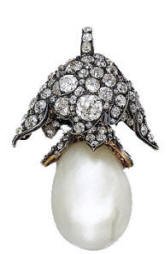 The famous Pellegrina pearl, not to be confused with the Peregrine one, is one of these finest specimen.
Catched off the coasts of South America, this pearl were originally part of the Spanish crown's jewels, and had been brought from India to Russia in the 18° century. Despite the historic archives about this pearl describe it in a similar way of the "Reina the Perlas", French still claim that it was originally part of the French crown's jewels.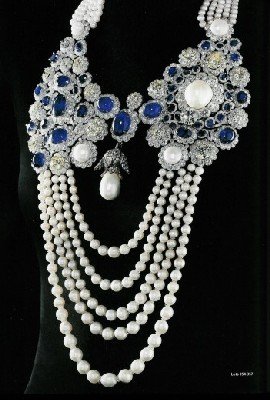 Because of the same name given to the Zozima pearl, their stories have been twisted and dilute into eachother, creating one of the biggest mysteries in the pearl's world, mainly because there aren't any real prooves to clearly determine the two stories.
After many years of anonymity, hidden by a discrete collector in its collection, the Pellegrina re-emerges from its confinement in 1987 to be given to the famous Christie's auction house and being auction sold: this exceptional wonder had been sold for 463.800$.
Condividi su: