Are you in love and about to get married?
Well…we have for you some small suggestions to choose the most adequate jewelry to wear on your wedding day!
There is nothing that would complete the wedding dress and add more charm than a beautiful piece of pearl jewelry: symbolizing love, purity and pearls are believed to bring happiness and prosperity to the marriage.
Pearls on the wedding day represent a well established tradition in different cultures since ancient times.
The Greeks believed that these gems would bring harmony to the couple. The use of pearls at the wedding were a very widespread custom even in the Victorian period; only in some cultures they are said to bring tears. But this obstacle can easily be avoided since the belief is only held when they are given as gifts.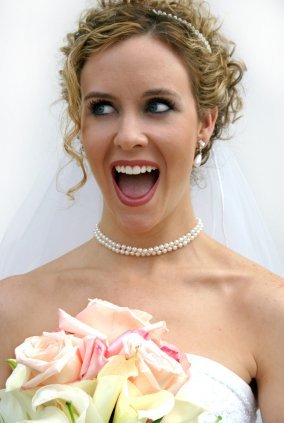 The versatility of pearls makes the choice easy but remember that it must not overpower your natural beauty….
A safe choice is to follow the neckline of your wedding dress.
For those who wear a strapless dress, in order to accentuate neck and shoulders, a choker necklace of 38 to 40 centimetres worn at the base of the neck is most elegant and refined.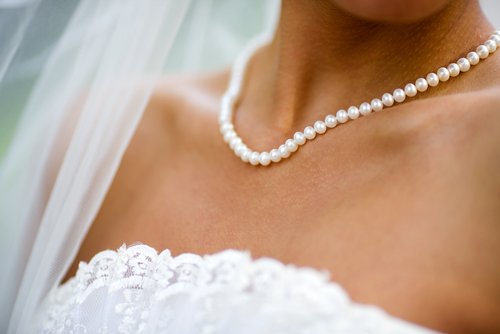 Even a classic, timeless necklace of princess pearls that delicately hangs down on your décolleté and  ranges from 43 to 45 centimetres is perfect.
A necklace with more strands is also suitable, provided that it stays a centimeter above the cleavage.
If you want something less traditional and more unusual, petal-shaped keshi pearls are for you; they provide an extra shimmer and emphasize femininity.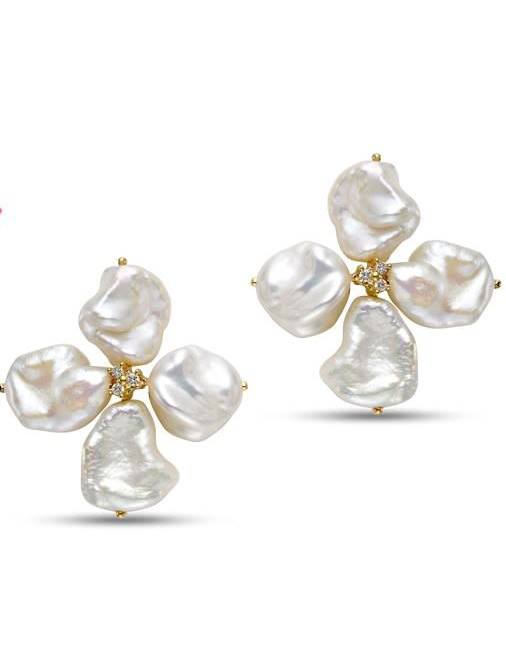 The groom can also wear pearls, using for example some beautiful cuff links!
The pearl is a simple and discrete gem; it exalts the beauty and luminosity of the face, the color of the skin, without ever seeming excessive and out of place.
White and shining, just like the bride's dress, a piece of pearl jewelry is therefore by its very nature the ideal accessory to accompany every woman on the most beautiful day of her life.
L .R.