It's really easy to lose the orientation in the big pearl world, and even easier losing focus on how to organize your shop (either a material or a virtual one) or your sales: here are some simple suggestions to understand better this market and build a costumer-friendly shop.
Enhancing the uniqueness of a single pearl is a great way to begin. The pearl is itself a great natural gem which doesn't need any particular manufacturing to point out its beauty (like usually happens with diamonds, rubies and emeralds), but highlighting the peculiar characteristics of every type of pearl is surely the first step to instill a first spark of interest in the costumer itself.
A thorough knowledge of the different types of pearls is the key to found a stable relationship based on faith with the costumers, providing not only the quality of the offered goods but also right prices for both sides; beside the deep knowledge, a good retailer should keep a good stash of different kind of pearls in order to fullfil the client's needs, maybe thinking about the most versatile types of product available in the market.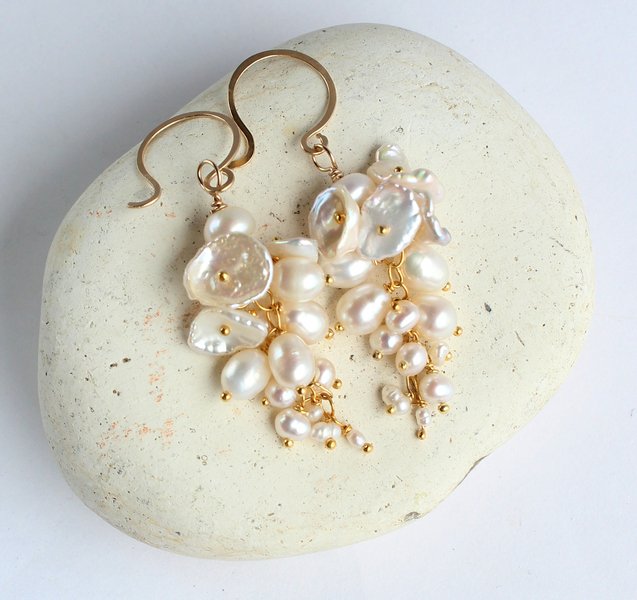 Creativity in the disposition and presentation of the pearls has certainly a dominant role in the selling activity because the retailer can place a decisive mark on particularly interesting or important pieces: pedestals, suffused lightings on jewels and separated cases from the traditional counter ones can better call the costumers' attention. Beside the disposition, the material proof of your own enthusiasm about the goods you sell is a positive signal to show to the costumer, so why not wearing some pearls, even in an original way with modern materials like leather cords?
Classic isn't always synonim of dated, above all when we talk about pearls; these amazing natural gems are infact very versatile and can be used for original and youthful combinations to be worn by – literally – everyone!