You know, a must that one cannot miss between a woman's jewelry is a pearl necklace, commonly called "string of pearls".
A classic that adapts to any situation, look and occasion, from sporty, worn casually with jeans and a T-shirt, to the most elegant and refined on the little black dress or an elegant gown at a ceremony.
A pearl necklace adds style to whatever one wears, but its length must be chosen with care to achieve the best look.
The collar necklace, Victorian look, very refined, has a length of 38 cm and enhances the décolletage of the "V" neck, a boat neck or an elegant dress.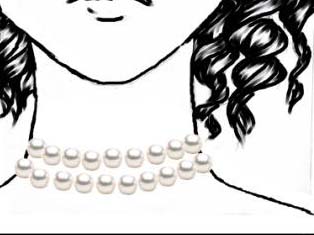 The choker, about 40 cm fits all necklines. The Chocker, around 40 cm, adapts itself to all necklines. It seems like a choker but is softer because it is not tight. To wear with evening dress but also in the daytime. To be worn with an evening dress but also in everyday life.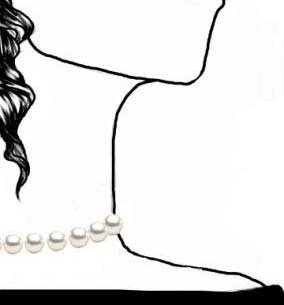 A great classic is the Princess, about 45 cm, to wear with all types of clothing, with a pullover or above something low-cut, from informal wear to the elegant and refined.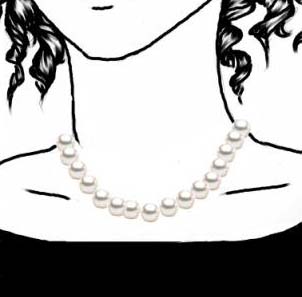 Great elegance for the Matinee length, about 55 cm, perfect for a long dress but also for a polo-neck sweater. Perfect for formal occasions.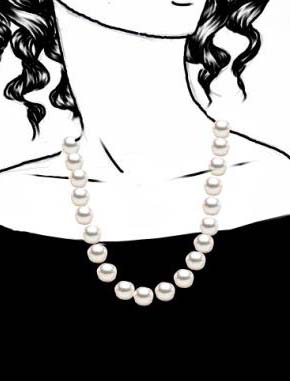 The tempting Opera, about 65 cm, is made with a single very long strand. Splendid with an evening dress, but also easy to wear with casual outfits.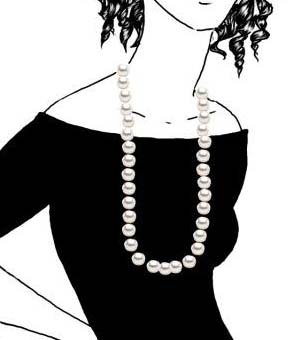 Ageless, at around 90 cm, the Rope, famously used on every occasion by Coco Chanel. Decidedly sexy length, to wear also doubled or knotted. Wear it always!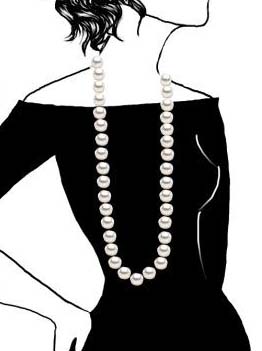 Not to forget the man wanting to wear a pearl necklace.. for him the recommended length is 43/45cm, especially when worn with a V-neck shirt.
And you, have you realised what length you are?
L.R.
Condividi su: